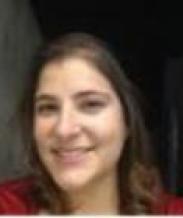 Samira has more than 10 years of radiopharmacy experience with a strong background in [18F]FDG synthesis, quality control and good manufacturing practices.  She supervised quality control of [18F]FDG production at HCFMUSP (Hospital Das Clinicas Da Faculdade De Medicina Da Universidade De São Paulo, São Paulo, Brazil), and more recently at Cyclomedical-managed sites in the Middle East and the startup of Wisconsin Medical Radiopharmacy (WMR), a full-service nuclear pharmacy associated with Wisconsin Medical Cyclotron (WMC). 
Born in the United States, Samira has lived most of her life in the state of Minas Gerais in Brazil, where she earned her Universidade Federal de Minas Gerais, Belo Horizonte, Bachelor's Degree in Pharmacy.  Samira's advanced training in radiopharmacy PET research continued with specialized coursework and seminars with international experts.  She is completely fluent in both English and Brazilian Portuguese.
Additional skills in training and in maintaining regulatory compliance, including standard operating procedures, qualification and validation protocols, and in production site logistics control give Samira a full range of capabilities.  Her interpersonal skills are extremely helpful in managing tasks and interactions with people at all levels, and she is both smart and adaptable.
Samira is currently serving on Cyclomedical's staff rotation at Hamad Hospital in Doha, Qatar.