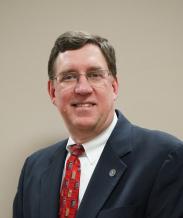 Richard O. Deaderick, Jr.
Richard Deaderick received his degree in Mechanical Engineering from Duke University; as COO, his strongest skill is engineering solutions, in business as in technology.  From financial and strategic planning to day-to-day general management, his expertise and experience have made him the most effective manager of rapid growth phases of small- to medium-sized companies like Cyclomedical.  Broad experience in consulting gives him greater perspective on the problems and opportunities of a developing high-tech business. 
From his family background in specialized machining, experience at Oak Ridge National Lab, and ground-floor entry into telecommunications technologies, he has been an integrator of business and technology for the success of emerging companies.  Since Cyclomedical's strong base is science, it is very effective to have a Chief Operating Officer who can understand the basis for the technology and organize the operations groundwork to support the services the company offers.  His network in the Knoxville area has been invaluable in advancing business operations.  Entrepreneurship and experience with large national companies and government entities combine for an effective grasp of the development potential in a company like Cyclomedical.
Joining Cyclomedical at the decision point for growth, Deaderick has positioned Cyclomedical for achieving its mission and goals.  He has restructured the company from a consulting LLC into affiliated international companies under the umbrella of Cyclomedical International, Inc.  Under his leadership Cyclomedical has employed an experienced controller to manage financial operations, brought sophisticated IT to bear on connecting our sites and emerging international connections, increased the company's assets by acquiring a position in a related enterprise, strengthened relationships with high-level expertise in international tax regulations, and managed strategic plans for the continued success of opportunities that exist in the current environment worldwide.  In summary, he has been able to develop a corporate infrastructure to meet the demands of Cyclomedical's next phase of growth.