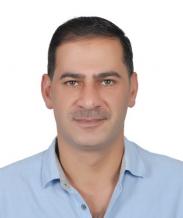 Regional Site Operations Manager, Muscat, Oman
Khaldoun Samawi has been in the health care industry for 15 years and involved in the production of PET imaging drugs for the past 5 years. Beginning his career as a pharmacist with a national health insurance provider, Khaldoun quickly moved to the royal medical service in Jordan. In 2011, he transitioned to a PET CT center in Jordan royal medical services providing routine [18F]FDG production, quality control, and dispensing doses.
In early 2012 Cyclomedical employed Khaldoun as a member of our staff at the new cyclotron facility at Hamad Hospital in Doha, Qatar. He is qualified in all functions of production and quality control, from cyclotron operation and synthesis of [18F]FDG, [13N]ammonia, and [18F]sodium fluoride, to dispensing final product.  He shared responsibility for technical documentation development and other managerial, technical maintenance, and production related projects necessary to keep a site in top functioning condition.
As Regional Site Operations Manager, Khaldoun will undertake supervisory responsibilities over facility operations in the UAE, Qatar, and Oman, assisting each site with logistics and personnel as necessary.  Cyclomedical intends, always, to provide a company structure that recognizes personal achievement such as Khaldoun's and rewards that achievement with career advancement.