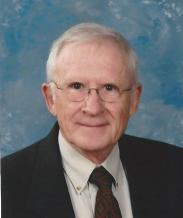 James F. Lamb, Ph.D., Nuclear Chemistry
President and CEO Cyclomedical International, Inc.
James Lamb was a pioneer in the development of the production process for F-18 FDG, the most widely used radiopharmaceutical in the rapidly expanding PET scanning business. Lamb accepted a position at Donner Laboratory of The University of California, Berkeley, before the graduation ceremony that awarded his Ph.D. in Nuclear Chemistry from UCB. He left Donner to help start Medi+Physics, Inc., becoming Director of Research and Development.  He was also co-founder and President of two radiopharmaceutical companies before serving as Manager of R & D with P.E.T.Net Pharmaceutical Services. His knowledge and experience in licensing and regulation was critical in the early 90's when he was CTI Services member of the ICP-Industry team for preparation of the initial FDG New Drug Application and cGMP approval at the Peoria, Illinois site.  A co-founder of GammaPlus, LLC, he established and served as General Manager of three cyclotron sites for FDG production and distribution.
Dr. Lamb's long-standing reputation in the industry is the keystone of Cyclomedical. Lamb views Cyclomedical as a resource in assisting cyclotron facilities achieve exceptional efficiency and cGMP regulatory compliance. Lamb's stature and reputation are also useful in attracting some of the nation's top cyclotron scientific and technical talents to its Associates program. Lamb's proven capability in optimizing cyclotron production efficiency, safety and regulatory compliance establishes Cyclomedical's contract management and consultation niche in this market.