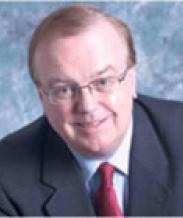 International Marketing, Cyclomedical Applications Group, LLC
Drummond is Founder and President of isoSolutions Marketing & Management, Inc. a business services and consulting company serving the nuclear medicine and radiopharmaceutical markets. He has more than 20 years of experience in the nuclear medicine industry, and was General Manager for MDS Nordion's European Radiopharmaceutical Business.
Drummond's undergraduate degree in chemistry from MIT and graduate work in nuclear chemistry helped him understand production issues of Cyclomedical clients. His international marketing background enabled him to appreciate the revenue side of client business plans and establish a true international orientation for Cyclomedical. He initially set up Cyclomedical with an "US Agency Agreement for FDA" on behalf of IRE, a Belgian manufacturer of radiochemicals.
David Drummond's operational base is Vancouver, British Columbia, Canada.