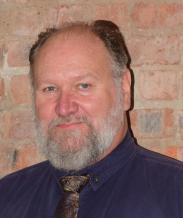 David A. Nixon, M.S. Biology
Senior Operations Specialist and Corporate Quality Assurance Manager
An extremely diverse background gives David a very broad view of the radiopharmaceutical industry. With formal education in biological laboratory science, he developed proficiency in instrumentation and metrology that brought him to nuclear medicine employment as a cyclotron operator, becoming Site Manager for production of [18F]FDG, [18F]NaF and [13N] Ammonia. As a manager having risen through the ranks, he is experienced in every aspect of the PET radiopharmaceutical business, from making and testing product to hazardous material shipping and customer service.  Along the way, he developed synthesis procedures for FLT and F-DOPA and contributed to other drug synthesis development.
David has been deeply involved in the aNDA application procedure for many years. He has gone through the entire process from refining syntheses and testing procedures and writing SOPs for them to preparing data and administrative documentation for submission to the FDA. He is familiar with the pitfalls and frustrations inherent in the process and is well positioned to help others get through it.
Problem solving gives David the most satisfaction. He enjoys finding creative solutions for technical and administrative issues, whether it be adapting a piece of equipment for a new purpose or finding the right wording to effectively communicate information to regulatory agencies.