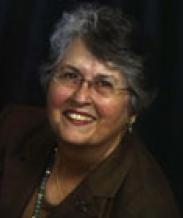 Vice President, Client Relations Cyclomedical International Inc.
A writer and editor with extensive experience in technical documentation in medicine, physics, and chemistry, Ann has used her degree in English as an employee communications editor as well. She has published and lectured on the horticulture of herbs both locally and nationally and was editor for edition 65 of the Herb Society of America's annual journal, The Herbarist.
A technical editor for Physics International Company in California, Ann then managed drug regulatory affairs and radiation safety documentation for two start-up radiopharmaceutical companies in Texas, Imagents, Inc., and IMP Incorporated. As a Partner in Lamb Enterprises, LLC, Ann's clients included The Society of Nuclear Medicine High Country Nuclear Medicine Conference and the University of Tennessee Agricultural Extension Service.  As a member of the Cyclomedical Applications Group, LLC, international PET cyclotron lab installation and service team Ann has prepared and edited documentation and procedures and has been responsible for setting up cGMP facility raw material control systems.
Ann is a co-founder of Cyclomedical Applications Group, LLC, as well as Cyclomedical International, Inc.