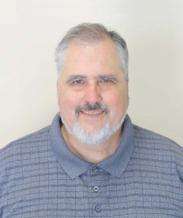 Manager, Laboratory Applications
Varied coursework and mechanical, computer, and electronics experience make Andrew of exceptional value in Cyclomedical International's site operations.  As production manager for Stanford University's PET center Andrew was responsible for production of PET isotopes and prepared, dispensed, and delivered over 12,000 doses of PET imaging agents such as FDG, NaF, and N13 Ammonia for patients at Stanford Medical Center.  Other duties included emergency maintenance and repairs to systems and equipment used to manufacture radiopharmaceutical drugs, training of additional staff members on production duties and providing regulatory assistance to management on the subject of cGMP compliance. He also prepared regulatory documentation and records for human drug production. 
As a contract process engineer for Bayer, Andrew specified new materials and systems for production line modernization, qualified new components under cGMP guidelines, qualified new equipment and systems used in a modern high-speed sterile filling facility with a production capacity of 5000 dose units per hour, and wrote Standard Operating Procedures for new instruments and systems for use in high speed SFF.
As facility regulated systems manager for Northview Pacific Laboratories, Andrew gained expertise in instrumentation and regulatory compliance by having responsibility for all laboratory equipment and facilities compliant to cGMP/GLP specifications and for selection, purchase, and qualification of equipment and systems used in a large compliant laboratory facility.
Earlier experience gave him grounding in water systems and electronics installation, structural requirements and personnel management.  It is the breadth of his experience and knowledge that make Andrew a resource for Cyclomedical's clients.