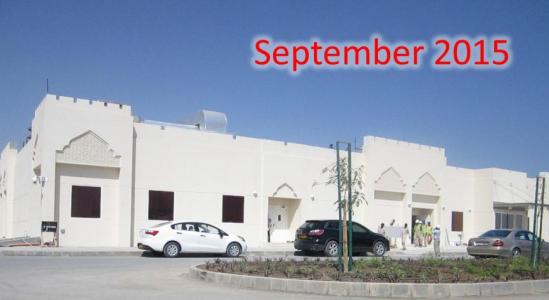 We demonstrated our fast-track capabilities by producing clinical FDG doses in only 8 months, from contract award to operation. Cyclomedical International was awarded the contract for a high profile PET production site in Muscat, Oman in February of 2015. We were responsible for consultation during construction of the facility, ordering and installation of all instrumentation (excluding the cyclotron & synthesizers), qualification, process validation, and site operations. In December in 2014, ground was broken for the foundation of the facility. By early September 2015, Cyclomedical was capable of producing FDG for human injection. We now run this facility and couldn't be more proud of our staff and associates on this accomplishment.
We would like to thank our partners Muscat Pharmacy & Stores for their efforts and support in making this miraculous feat a success.
Note: The construction crew on the right in the picture. They are finishing the scanners. We're the door on the left and are fully operational: capable of production and quality control (following USP standards) as well as distribution to imaging centers and hospitals.