RTLC Daily Check Source Strip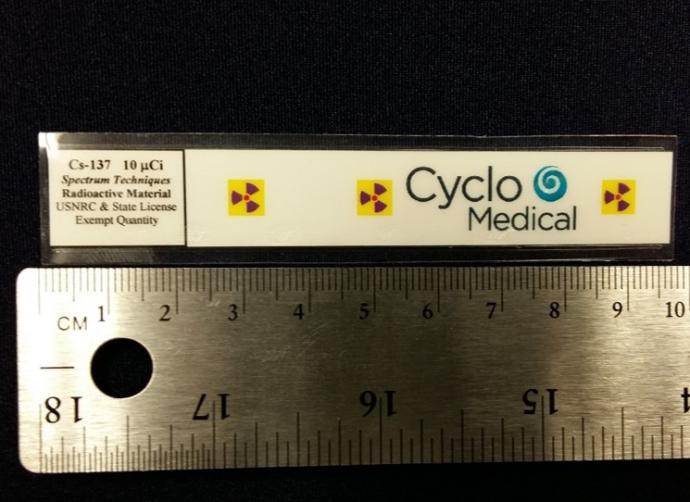 Cyclomedical now offers a novel, inexpensive, accurate β-γ-standard for the daily suitability verification testing of your RTLC instrument, as is required by cGMP for Quality Control laboratory instruments.
The new source standards are both spatially accurate (within 0.5mm) and within 1-5% relative standard deviation of desired activity, assuring both linear/distance as well as activity accuracy and constancy.
The source standard is a laminated paper strip with three 137Cs point sources of activity with ratios of 2.5:95.0:2.5 to mimic the basic Quality Control test for FDG. The strips' activities are "as low as possible" for shipping while still providing the requisite activity for statistical instrument analysis.
Daily use of the strip gives a basis of comparison for your FDG, PET, or general use RTLC quality control results.  Get a more accurate, reliable, and cGMP compliant procedure for your quality control by using Cyclomedical's RTLC Daily Check Source Strips.
If you are interested in more information or wish to purchase a RTLC Daily Check Source Strip, please click here. For RTLC datasheet, please click here.