A Center of Excellence in Qatar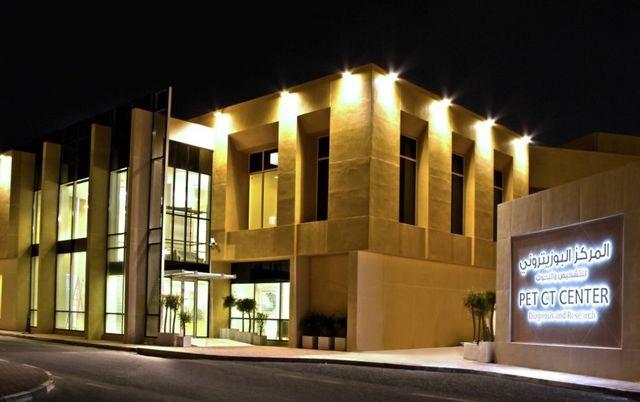 In a 2010 interview with P.M.Communications, Qatar's Deputy Prime Minister Al Attiyah observed, "Today Qatar is becoming one of the centers of education in the Middle East. And we believe in His Highness' vision that beyond oil and gas, Qatar will be a leader in education, health, services, tourism and sports".
Hamad Hospital's goal of being a center of excellence for research in diagnostic imaging was initiated with the new research facility and cyclotron suite for PET imaging, primarily for cancer diagnosis and staging.  The new PET/CT National Center for Cancer Care & Research, of Hamad Medical Corporation's Doha facility produced its first clinical dose of FDG 28 May 2012, announced in a letter of congratulation to all members of the site's team by Dr. Noora M. Al Hammadi, MD, Chairman, PET-CT Steering Committee, Chairman, Department of Radiation Oncology, and Senior Consultant Radiation Oncologist.  In 2015 approximately 2000 patient diagnostic scans were performed.
Cyclomedical was selected by Ali bin Ali Medical, the site contractor, as project lead for planning, design, equipment evaluation, and contract management for radiopharmaceutical production.  The site required an experienced research chemist with the capability to manage both routine production by the Cyclomedical facility staff and to interact with the research interests of the hospital.  Through our international associations, Cyclomedical located Dr. Stefan Guhlke and determined that he would accept this challenge to bring world-class science into a new setting.
This is Cyclomedical's contribution:  to bring all the necessary resources together to make possible the optimal solution for its clients.